Updated 3-1-18
Lost domestic long hair cat. Small with black fur and green eyes. Not wearing a collar and is not microchipped. Last seen on Holbert Road near Shepard's Cemetery.
Shannon 290-0649
Lost male black and tan Yorkie. 2 1/2 years old named Max. Last seen in the Fruitland area off of Lanning road. A reward is offered.
808-7443
Lost
Male Gray Tabby with black stripes, NO TAIL, all white mittens, white underneath neck, chest, and stomach. A bit skittish around strangers and noises, but friendly. Approx. 10lbs, tall, and light green eyes. Neutered.
Britt Lee 8287024993
Found a young unneutered pitbull/patahoola/boxer mix. Super friendly no microchip no tag wearing an orange collar. Found in the litter river area. Being kept at the Western Carolina Veterinary Clinic.
Lost 17 pound white spaniel type with beige spots. Afraid of strangers, but will not bite. Last seen near  Carolina Village wearing a collar and is microchipped.
Sherri 779-5240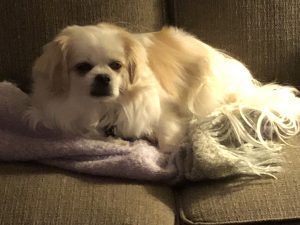 Lost: black and brown small tabby cat. No collar but is microchipped . In need of medication. Last seen near Hendersonville High School.
Renee 696-1626
Lost: Male Cat Grey, No collar and not microchipped. Last seen near Glover street.
Susan 489-1275
Lost: Black and White Cat named Mischief. Fat, friendly, and was wearing a collar.
915-217-9502
Lost: Female Great Dane. No collar, but is microchipped. Answers to Dixie or Sausage, she is 11 years old and has medical issues. She was last seen near Ridgewood acres and Dana road.
Monica 707-1925
If you have any pets you would like to report please submit the form below –