B. Diane Ballard: Alias Salesgirl Diane
Any WTZQ Radio account questions, or advertising inquiries for Donna can be emailed to diane@wtzq.com.
Diane has worked in marketing and advertising in a multitude of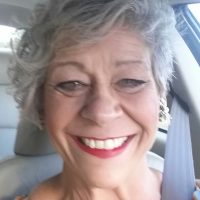 positions over
the last 40 years. It all began with the public relations at Georgia Southern University. Working for Radio Chattanooga as account sales executive and also as
an independent media consultant, teaching the buying and selling of all forms of media including TV, Radio, Print, Billboards for Media Basics also located in
Chattanooga TN. She has also worked in the Atlanta market. Diane was a teaching faculty member for the Urgent Care Association of America teaching "Marketing
101" and "Marketing on a Shoestring Budget" at both Pre-Conference and National Conferences in 2008 and 2009.  As an experienced national speaker her passion is helping small business and non profits to thrive. She also works with the Russian Relief Foundation in Hendersonville ministering to women and children in Russia and now here in the United States.