REGISTRATION & Information — Aging In Place. It's in Your Future. National Conference 2019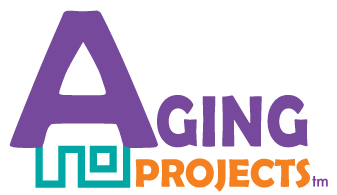 October 24, 2019
Blue Ridge Community College, Flat Rock, NC
Showcase of Aging Projects, Inc. providers, national and regional presenters on topics relevant to aging in place, raffle prizes, refreshments, lunch and so much more. There is no cost to attend due to partner support.
DOWNLOAD and/or print the Conference Flier for complete information. Depending on your browser/system setup, the flyer may open automatically or you may have to locate it on your computer (e.g., Downloads folder) and open it in something such as Adobe Reader; then either read on-screen or print it.
REGISTER  by clicking the button. The Conference typically fills quickly, so register soon. By registering at this link, you are reserving your place at the National Conference. If you later are unable to attend, please call 828-388-1464 to cancel your registration. Note: See the registration form for presenter biographies and additional details about the conference.
VENUE Blue Ridge Community College, Conference Hall, Technology Conference Center, Flat Rock, North Carolina (easy on/off highway access). 
SCHEDULE
MORNING
8:00 – 8:45am    Meet & Greet with our Aging Projects, Inc. Providers and Partners.
8:45 – 9:00am    Aging Projects, Inc. President & CEO Welcome
9:00 – 9:45am    Keynote Presentation #1 — A Geriatrician's Potpourri. There's Always Something to Learn About Vaccines, and Other Topics Important to Caregivers.    Presented by Joanne Helppie, MD, Geriatrician, Internal Medicine.
10:00 – 10:45am    Keynote Presentation #2 — Low to High Tech Solutions for Aging in Place and the Role Adult Day Programs Play.   Presented by Sheila M. O'Connor, MA, OTR and Brian Pugliese, BS, MHA.
11:00am – 11:45pm    Keynote Presentation #3 — Aging Care Options: A Panel Discussion. Moderator: Lisa Kaufman, MSW. Panelists: Kevin Parries – Executive Director, Carolina Village; Jim Smeaton – President/Owner, Always Best Care Senior Services; Tiffni Baxley – Executive Director, Carolina Reserves of Hendersonville; Bob Pompeo – Director of Marketing, Laurels of Hendersonville; Shelly Brooks – Senior Clinical Home Health Specialist, Kindred at Home.
12:00 – 1:00pm     Lunch & Learn. Enjoy lunch from The Amazing Pizza Co. and Doc Brown's BBQ. Or you may bring your own brown-bag lunch. Your choice. Your budget. Your way.   Attend the 2019 National awards presentation. Meet & Greet with Aging Projects, Inc. Providers and Partners. Tables and chairs are available in all rooms.
AFTERNOON
1:00 – 1:45 pm [Select one workshop in each time period]
Workshop 1: Tooth or Consequences: Oral Health, Disease and Management of the Aging Adult. Presented by Pete Richards, D.S.S., M.A.G.D.
Workshop 2: How to Communicate With Your Hearing Impaired Loved One. Presented by Lauren Hadden, Au.D. 
Workshop 3: Rx: Understanding Your Pharmacy Services and Prescription Drug Coverage. Presented by Maite Eguia Harte, BS, RPH.
2:00 – 2:45 pm [Select one workshop in each time period]
Workshop 1: Caring For The Caregivers. Presented by Elizabeth Tait, MHS and Diane Harper, RN, DNP, PCNP. 
Workshop 2: Maximize Nutrition, No Matter Your Condition. Presented by Julie Cunningham, MPH, RD, LDN, CDE, IBCLC.
Workshop 3: Caregiver Legal Strategies and the Role of a Caregiver Support Plan. Presented by Caroline T. Knox, JD, CELA and Denise Hanks RN, CCM.
3:00 – 3:30pm   Provider Raffle Drawing & Closing Comments
Special Events in conjunction with the Conference —
• The Hearing Guy will offer free HEARING BOOTH SCREENINGS. Learn how you can prevent hearing loss.
• Laborde Eye Group will provide free AMSLER GRID VISION SCREENINGS from 10am-2pm. Monitor your own vision for the onset or progression of macular degeneration, the leading cause of vision loss.
• The WNC Falls Prevention Coalition will offer free BALANCE SCREENINGS. Help prevent falls, a leading cause of hospitalization.
• ONSITE RESPITE CARE of your loved ones is staffed by trained professional caregivers. Attend presentations, meet with providers, gather resources and so much more. Pre-registration REQUIRED due to limited availability. 
• NO CHARGE TO ATTEND due to partner support.