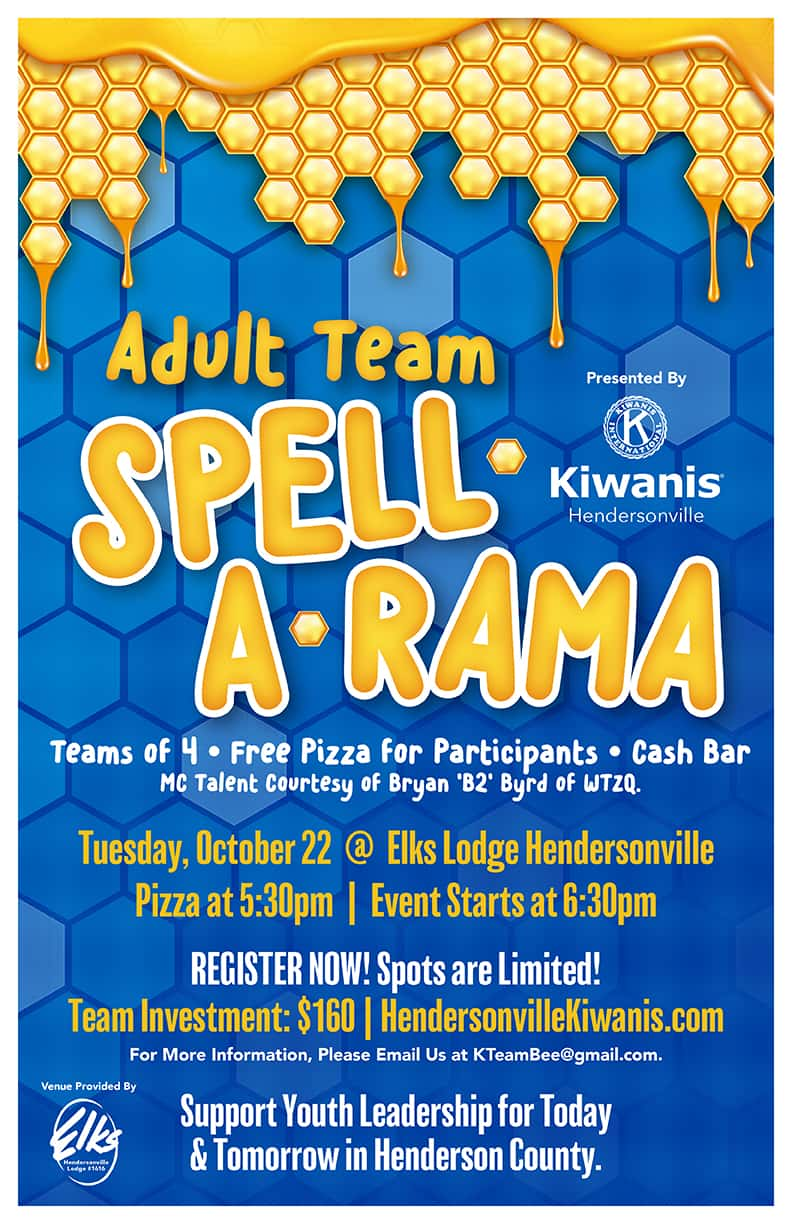 Have you heard the BUZZ?  It is coming soon!
Get a group of four together and join this fun, fast-paced team spelling competition on Tuesday, October 22 at the Elks Club.  Let's see who are the best spellers in town!  Let's see who are the best spellers in town!   The event runs from 6:30 to 8:30 pm (with pizza, snacks, and a cash bar available at 5:30).  Proceeds will support the Kiwanis Club's youth leadership programs in our local schools.
The registration is $160 per team.  In the event teams are given a series of words to spell and given 45 seconds to correctly spell the word – as a team!  If the word is missed, the team is out of the competition – unless they want to buy-back in (a $20 donation).
The words start easy and get a little harder in each of the four rounds.  Each round has 15 or so words and in the last round buy-backs are not permitted.  The winning team earns incredible bragging rights and a nice basket of prizes.
The limit is 25 teams so sign up now to secure your place!    For more information, email KteamBee@gmail.com or call Marion Bachand at (828) 674-7242.