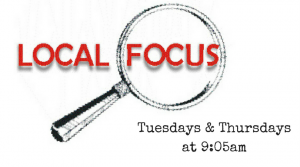 WTZQ's flagship Q-munity feature where we speak to the non-profit, civic, government, and volunteer leaders about the issues and topics that effect life in Western North Carolina.
Tune in to Local Focus every Tuesday and Thursday at 9:05am on Q- 95.3 FM, AM1600, or online here at www.wtzq.com.
Local Focus Interviews
HCED Executive Director Peggy Marshall encourages high school students to apply for numerous scholarships available through the Foundation.
-2-23 HC Education Foundation Scholarships
Local Focus Interviews