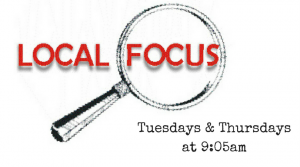 WTZQ's flagship Q-munity feature where we speak to the non-profit, civic, government, and volunteer leaders about the issues and topics that effect life in Western North Carolina.
Tune in to Local Focus every Tuesday and Thursday at 9:05am on Q- 95.3 FM, AM1600, or online here at www.wtzq.com.
Local Focus Interviews
Lynne Meluch and Roxanna Queen from TOPS were our guests on Local Focus Thursday to tell us about Taking Off Pounds Sensibly and their recent anniversary.
1-23-20 TOPS Taking Off Pounds Sensibly
Local Focus Interviews