WTZQ's Pet Patrol web page is in memory of Roux… 
If you've lost a pet scroll to the bottom of this page to report it missing on WTZQ's Pet Patrol.  Text 883-786-0730 to immediately start receiving text messages to help find your lost pet!  
Updated 7-7-2021
7/7/21
Lost Cat, He has a cloudy left eye. Is indifferent to people, does not like other animals, but is treat motivated. No collar and is not microchipped. Last seen off seasons circle in Fletcher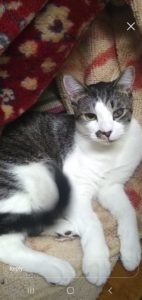 6/30/21
Blue German Shepherd female, about five years old. Dark brown/black fur, gold eyes. Wearing a black harness, but no collar or tags. New to the area, so she's shy, but not aggressive. She doesn't come to strangers well, so may need lots of coaxing/treats and a calm approach.
Last seen near Fox Ridge/Willow Rd/Finley Cove Rd
Leah (828)702-8015
6/30/21
The bunny's name are Brownie and Taz. The Brown bunny which name is Brownie has a missing eye so the brown bunny has only one eye. The Black bunny name is Taz and he is normal. They are not fully grown rabbits. Please find them they mean the world to my family. Last seen on Beehive/St Paul Rd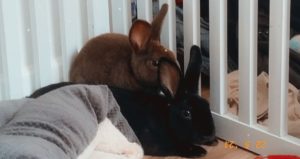 6/22/21
Friendly female black cat found. She showed up at Industrial Dr on Friday morning looking for food. Was meowing and approaching everyone who came in. She showed no hesitation with human contact…loves being petted! Seems to be in good health, just hungry. She's solid black with green eyes.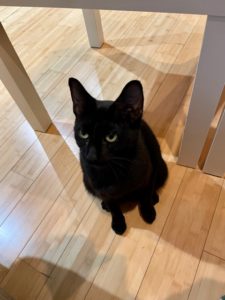 Rachael
6/15/21
Lost orange tabby cat, last seen on 5th ave west around shell station. No collar and is not microchipped.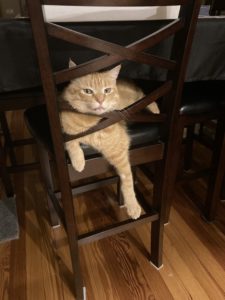 Gary (828) 692-5879
5/26/21
Lost Dog, Cokie is Brown with white spots. Medium size. Male already spay. Lost in Hendersonville. The Old cell phone is ? cell # 828_545_3652. Veterinary hospital is All Saint in Hendersonville. It is a Chihuahua. The new cell is 828_7931_448. Thanks. Micro- chipped # 981020037346028

-Daniel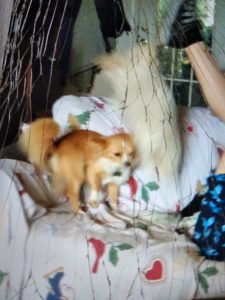 5/21/21
Lost Cat. She is a calico, with white black and caramel fur with black stripe down her back. Medium sized long cat. Last seen off of Lyndhurst Drive in Hendersonville.
Ann 693-1603
5/13/21
Lost Cat. Orange and white tabby cat. 14# has mostly orange on top and white underneath. One side looks like Florida shape. Last seen in their back yard. No collar, but is microchipped.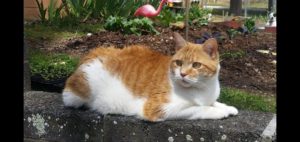 5/6/21
Traditional Black & White fur. Purple collar with black leash still attached. Her nose is turning a bit pink and the pattern on her forehead is a perfect fleur de lis. Last seen near Howard Gap Rd, Ardis Ln to be exact right near traffic circle. She is a service dog for PTSD and is needed ASAP. Reward for safe return.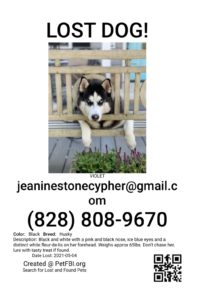 5/4/21
**Lost Cat**
Last seen near Woodscape dr Mills river. Shes black and gray,15 yrs old,she had a blue collar with white flowers and tags with my number on them when she ran away.Shes a house cat and doesn't normally run away.Her name is Captain and she's a complete sweet heart.She has been missing since Thursday.My 5 yr old son is missing her something terrible.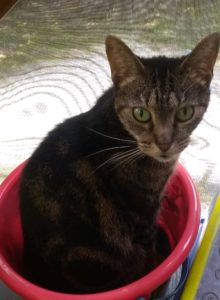 Carrie (828)974-4865
4/28/21
Lost Cat near Tracy Ridge Drive in Flat Rock. She is about 10 to 11 weeks old. She is gray and black with white tip feet. She every playful but has never been outside before.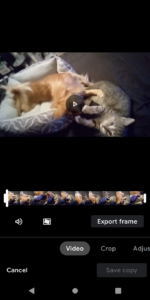 Hazel (828)513-6577
4/23/21
Mia is a large, shorthaired silver/grey cat that escaped on Rocky Spur Lane (near Hebron Road) on 4/20. She is microchipped and wearing a blue tie-dye break-away collar. She is usually friendly but may not come when called if she's afraid. She is believed to be last seen by Cummins Cove Golf Course but we sadly couldn't find her.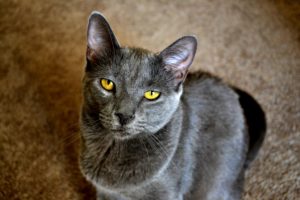 4/22/21
A Found Dog on Summer Rd in Hendersonville. Black with shades of brown on back, white feet, very friendly, craves attention, sweet personality, ears straight up . neutered. Has good manners, he must belong to someone, been in the vicinity for about three weeks, neighborhood feeding him.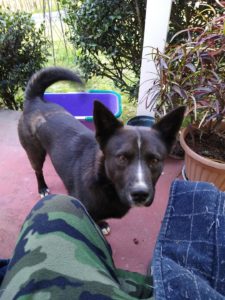 L. Parker
Sweet, young female kitty found near Dry Falls Brewery on the cold & stormy night of Thursday, January 28th. She is black with a white markings on her chest, neck, belly and paws. She is skinny with an eye infection and a sneeze but seems well cared for otherwise as she is extremely friendly with a brand new collar but no chip. Reports have been made to local Police, Henderson County Animal Shelter, Blue Ridge Humane Society, Western Carolina Regional Animal Hospital, WTZQ, PetBoost and Facebook. Please share her picture and help find her family. Please email susandaigleelmer@yahoo.com with any information.2/2/21

My brother lost his Chihuahua that he has had since he was 3. Hes been gone for 2 days now we have looked eveywhere and can not find him. His name is cash he is a very old dog who cant see or hear very well. Plz if you see him or know anything message me or call 8282465345.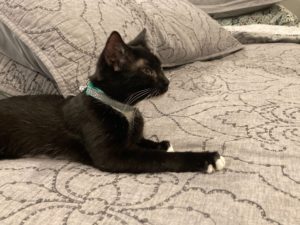 1/25/21
Beautiful long-haired calico cat. Wearing pink collar with rhinestones, but no tags. Is friendly enough I can pick her up, but doesn't want to be held and went crazy when I tried to bring her in the house to keep her safe. Showed up outside my home Friday, January 22nd.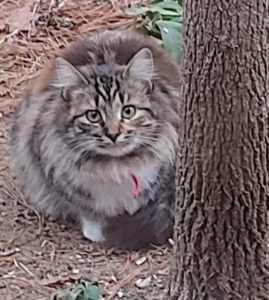 1/15/21
Missing Dog, Fraya is mainly black with different colored eyes, she is skiddish about 45lbs, and last seen wearing a pink vest with info inside the vest. She is microchipped and last seen near Lake Falls road near Camp Tonawanda
Marci (904) 762-4225
1/13/21
White lab, wearing a collar and harness, looks lost wondering around East Henderson High School.
Elisa 696-7883
1/8/20

Lost Dog, Male, blue and brindle hound pit bull mix, 1yr old. His name is Turbo he took off today playing in the snow. He is wearing a collar and is not microchipped.