Updated 7-8-19
7/8/19
A lost cat named Otis white and black fur. He is microchipped and last seen in the Lakewood RV resort off of Courtney Lane.
717-475-5902
7/8/19
A Found German Shepherd, old and thin, wearing a red electric fence collar. Arrived at my home on Dana Road at 12:30 pm on 7/6/19.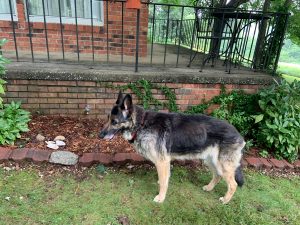 Lisa
7/5/19
A found Chihuahua, older dog, black and white coat, with cloudy eyes and large mass on back leg (fluid filled?). No collar. Found in the Hoopers Creek area of Fletcher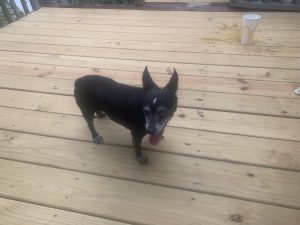 Clay 828-273-3644
7/3/19
A Lost Sweet 2 year old female kitty a bit shy. We are in Laurel Park. She is only about 5-6 pounds and is a little kitty. Please call if you see or find her. Thank you.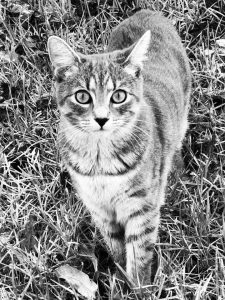 Carmel (414) 721-1516
6/29/19
A very sweet and tame blue parakeet was lost this weekend near the Laurel Park Shopping Center (Hwy 64 W).  If seen or found, please contact Judy at 828-692-3311.
6/28/19
Please help us find Lou. He did not come home Saturday night after his normal neighborhood adventuring. He is very loved and very missed! Thank you all! Last seen near Pattys Chapel Road/Howard Gap, Fletcher NC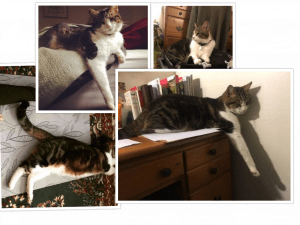 6/28/19
Adult femle long haired chihuahua mix found on 6/26 near W. Blue Ridge Rd. Has a collar but no tag or microchip. Very friendly but nervous.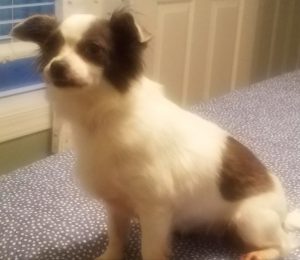 Crystal
6/25/19
all black cat with copper colored eyes, long and lean. very friendly and is microchipped. Last seen near Wolfpen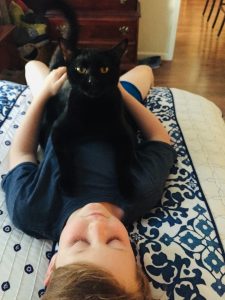 Steve
6/24/19
A Found Brown/black/tan. Extremely friendly. No collar or microchip. Found in Tryon.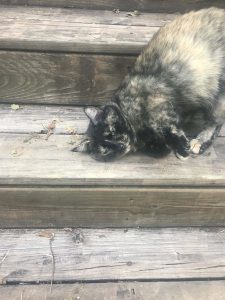 6/24/19
Long hair Chihuahua, Sally, brown and white female please call if found, last seen off of Kanuga Rd.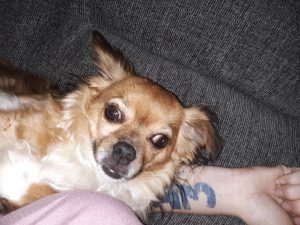 6/19/19
Lost dog female, toy poodle, Zowie 5lbs, Brown curly hair, vicinity of BRCC
513-3501
6/12/19
Missing in Blue Ridge Estates off from 739 Holiday Dr. In Hendersonville NC. His name is Jaxx. Approx 30 lb. Mountain Feist. White and Tan. His is my daughters ESA. He is very skittish. Was last seen on 6/10/19 around 1pm by our dog sitter at our home. If seen, please call and we will try to catch him.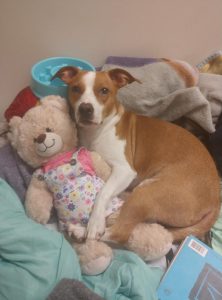 Please call Joy Moore at 828-329-0315 or
Danny Moore at 828-329-0868
6/3/19
Sissy is a Black with a Shiatsu white chin . Last seen on Greenville hwy25 next to Hendersonville vet.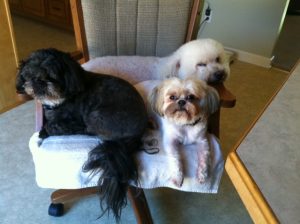 Billy 685-8859
5/22/19
Found dog in West Asheville! Young intact male brown and white pitbull. Very sweet and friendly. No collar but was wearing a harness. No chip.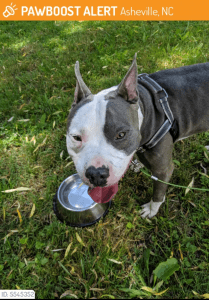 5/19/19
Bruno & Sadie. Both these dogs went missing on April 24th it has now been three weeks they both had callers and our contact information purebred boxers hopefully together. Reward for their safe return. Please contact us at day or night at 828-490-0567 or 828-424-0087. They went missing in Mill Spring North Carolina which is Polk County cross streets are Garrett Road Highway 9 and Silver Creek Road. Any information will be greatly appreciated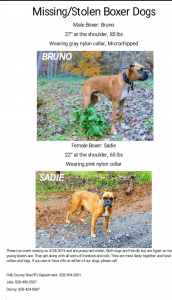 5/11/19
A black & white Boarder Collie has been found near Clear Creek Road on the Fruitland side.  The dog is very friendly and is wearing a harness.  Contact Godfrey at 828-489-6683.
5/8/19
Pepper is a lost Large Male Neutered Tuxedo Cat missing since 5-3-19. Very fluffy and affectionate. No collar but is microchipped. Last seen on McCraw Rd off of Howard Gap Rd.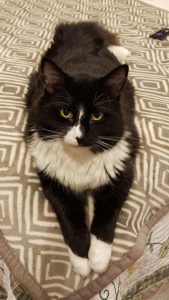 Bobbie
5/6/19
A lost black male cat, not wearing a collar and has a white patch on his chest.  Last seen on Sparrow Road, near Chimmeny Rock Road.
Pamela 290-8510
5/1/19
A lost White neutered male Goldendoodle named Sparky. Last seen on Pennsylvania Road in Mills River.
5/1/19
Her name is Grace. Mostly white with Black Ears and black spots and markings, short haircut, 8-9 lbs. Shih Tzu Mix. Missing from home Tuesday afternoon. Reward Offered!

Last seen in the Neighborhood behind Mountain Home Post Office
Linda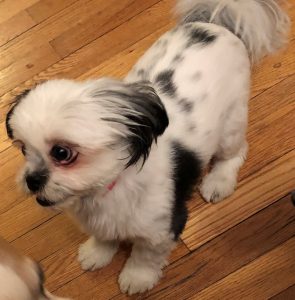 4/22/19
Rascal is a light brown tea cup Chihuahua. Male. Not microchipped and is not wearing a collar. He was last seen 4/18/19 around big hungry rd in flat rock. We rescued him from an abusive home and he is scared of people he doesnt know. We are worried sick about him and want him back home!!!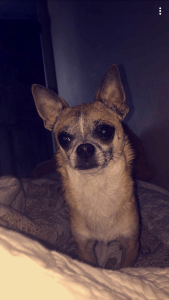 Melissa 388-2087
4/2/19
Lost Dog. Samson is an ALL WHITE AKITA, EMOTIONAL SUPPORT DOG, VERY FRIENDLY, LOST IN WOODS NEAR HEAVENLY LANE ON 3/22/19 FRIDAY NIGHT. NEUTERED MALE.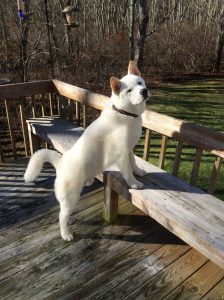 Jordan 333-8270
Lost dog. Freddy is a min pin dachshund mix. Black fur with golden features. He is 15lbs very shy, wearing a red collar with a Charlie's Angels tag. He is microchipped and was last seen near West Chestnut Drive and Old Kanuga Rd in Valley Hill.
3/29/19
Carley 242-8479
3/29/19
A found dog. Black with white legs. Male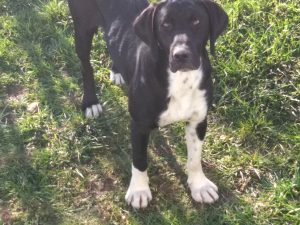 Billy 222-8888
A Lost Black and Tan German Shephard named Jack with surgery mark on back right foot. Last seen near Howard Gap and Jackson Road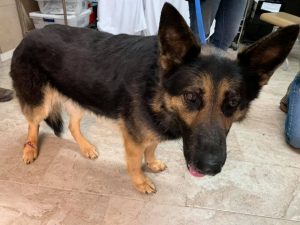 3/22/19
3/7/19
Found Dog near Oak Hill Ct Schnauzer-type grey female wearing pink sweater and white collar with crowns on it.
Margaret (404) 971-3303
3/4/19
A Lost pitbull mix named Sasha, she has grey white and brown fur, wearing a pink collar with paw prints on it. She was last seen in the Kanuga Area, and an award is offered.
551-0823
2/20/19
Lula, is a Miniature Pinscher red in color about 20 pounds, last seen on Reedy Ridge Road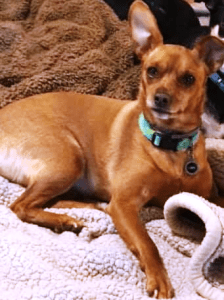 Richard 941-539-6780
2/13/19
A Lost Male – 12 yr old orange tabby 8 1/2 lbs. His name is Bevis and he is wearing a collar and is microchipped. Last seen off of Rose Street in Hendersonville.
1/23/19
His name is Jay, he is 12 years old, he has one blue eye, one brown eye, was wearing a black and orange collar when he got out. Pisgah View Rd/Canterbury Heights
Lauren 336-687-5673
1/18/19
A lost 3 year old female cat. Black/Tan/Brown fur. Not wearing a collar and is not microchipped. Last seen off of US 176 in Saluda.
Gianna 329-8098
1/10/18
Lost female German Shepard. 8 years old, one eye, last seen wearing a brown leather collar microchipped, off of clear creek near Four Seasons.
1/8/18
Lost male cat, yellow tabby with blue and green eyes. About 1 year old, not wearing a collar. Lost off of Sugarloaf near Academy Road.
1/4/19
Spicey is a tan brown chihuahua terrier. She has very coarse hair. She is 18 years old, blind and probably very disoriented. She is very friendly. She was lost on Pinnacle Mountain Road near Fortescu Road. She has been missing since Sunday 12/30/18 in the afternoon.
12/10/18
Luna is a Black and white Siberian Husky. She is 5 years old and has icy blue eyes. She has a black "eyebrow" looking mark on top of her left eye. She does not have her collar on but does have her flea collar on. She is also has epilepsy and hasn't had a seizure in a while but is proven to have them when she is scared or is separated for me for too long.
Leslie Arriola (828)458-1960
If you have any pets you would like to report please submit the form below –