Updated 9-23-2020
9/23/20
Lost Dog, A birth mark in his left eye ! And is microchipped. A trained emotional support animal. Last seen in East Flat Rock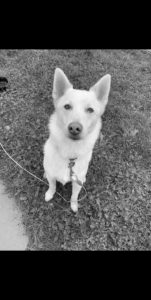 Ava 8286749140
9/23/20
Lost Dog, American Coon Hound 5 yrs Female – chipped – White with Brown patches….Brown Thumb Print marking on forehead…Missing front teeth, Very shy, tends to hide under porch or decks, friendly, will not harm you, does not bark much at all, sweet gentle very much loved girl….Her name is STELLA. Last seen near Blythe Stepp Road and Bald Rock Road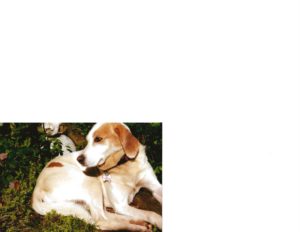 Bernadette 8289269432 or 865 604 1796 (local number)
9/17/20
Lost cat. 7 year old white calico, approximately 8 pounds, ran away from home we just moved into. She is very sweet and friendly. Last seen in Harden Circle/Old Kanuga Rd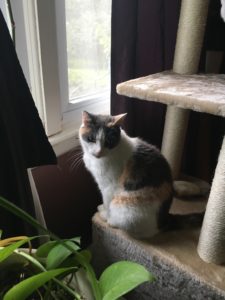 8/19/20
Lost Cat, Marty is a one-year-old silver/grey predominantly long-haired neutered male. He has white markings on his neck/chest, front feet and rear feet & legs. He went missing the end of July and he weighed 11 lbs at that time. He was feral as a kitten and gets very scared in new situations. He wouldn't come if called and would probably run the other way and hide. If you catch a glimpse of him please let me know. His brother and I are missing him very much. Last seen on Ewart Dr, Hendersonville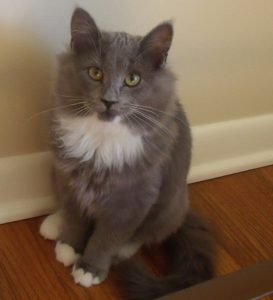 8/17/20
A Lost dog, Hercules is a puppy brown with white feet and white belly. Last seen near Fox Ridge.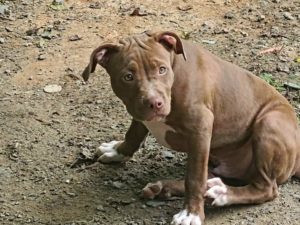 Shirley 828-458-6885
8/12/20
Lost Cat. Khloe was outside Sunday morning when the earthquake happened and we have not seen her since. We live in Fletcher in a new neighborhood off Patty's Chapel Rd (off Howard Gap Rd). She's an 8lb white American Bobtail with large gray spots and no tail. She has a pink leather collar with her name and my number on it. It's very rare for her to miss any meals, so we are very worried. She may be small but there's a huge part of our lives missing.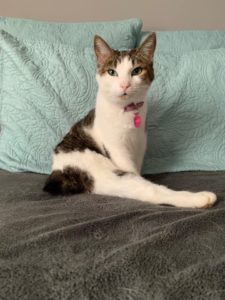 8/12/20
A Found Cat, Large tan and black tabby, green eyes, long fur. Very sweet and obviously someone's pet. Living in the woods of our yard. Jeter Mountain Road area, near Overton Hills Drive.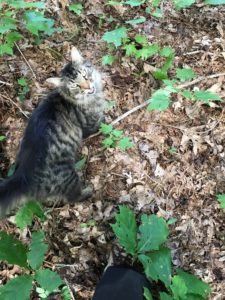 8/10/20
Lost Dog Weasel. Jack Russel terrier-very friendly. Mircro chipped but out of date.
Went missing Tuesday 8/4/20 black/white/brown. Last seen near Lake Summit in Zirconia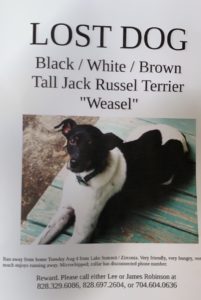 8/07/20
Lost dog, Stella is a TINY, 3 lbs or less, 12 year old all white female. She is spayed and wearing a striped T-shirt. She has eye infections, she walks with a little bit of a hump back, Very timid and terrified of loud noises, she has rarely been out of the house in all her 12 years. there is a REWARD for her safe return.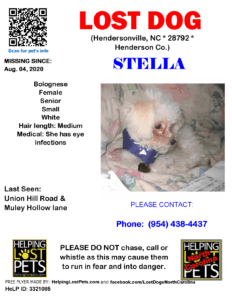 Alexis (954)438-4437
8/07/20
Lost Solid black male cat. Been missing for 4 days now. In the Fletcher area. Reward offer if found sweet and loves attention, and is michrochipped. Last seen off of Lindsey Loop Rd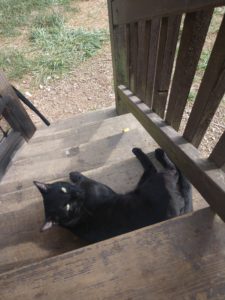 Kayla (828)483-6617
8/4/20
Looks like a lab mix, sweet puppy with white/tan coat. She turned up in our goat pasture and will not leave it. Located in Zirconia, NC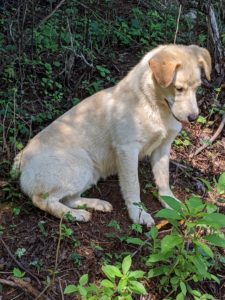 7/14/20
A found white calico cat, not wearing a collar, on North Clear Creek rd.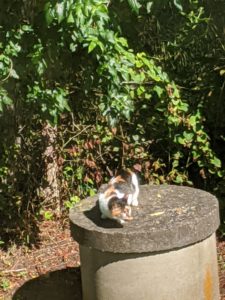 7/10/20
Found a young tabby cat that seems socialized to humans, it looks healthy and a normal weight or maybe underweight. I am not good at telling ages, but I would guess somewhere around 6 months old. I think it's a girl. But I haven't gone feeling around. She doesn't seem feral at all. Very sweet. Near East Henderson High School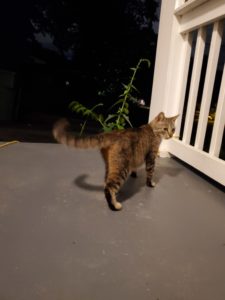 7/9/20
Lost dog near Paul Cline Ln. Lexi is mostly black with tan eyebrows, chest and feet. Bright pink collar. Nine years old friendly. 100 Dollar Reward for dafe return. No Questions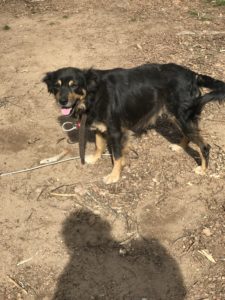 7/9/20
Lost Cat on Oak Grove Road in Flat Rock. One year old orange male cat. Very sweet but has never been outside so he will be very skittish.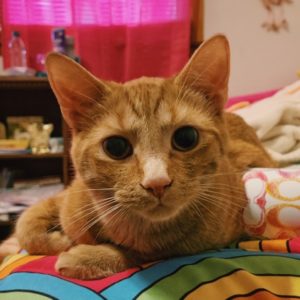 6/19/20
Lost Dog. Last seen in laurel park around crate wine shop. Jumped out of car window in between the laurel park Ingles and davis mountain road. Safe and easily approachable.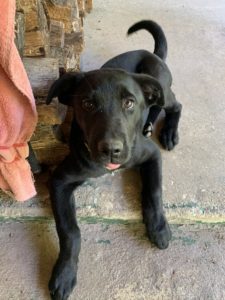 6/16/20
Two solid black labs running around in the North Allen Rd neighborhood. Classic Oaks end to Dana road on both sides through the apple orchards.
6/16/20
Lost cat on Tracy Grove Rd. Blind in one eye and has a raccoon tail. Very sweet and chirps when happy. No collar and is not microchipped.

Haley 8282140792
6/16/20
Lost a dog on Mills river Road
answers to the name of MJ about 50 pounds
Terrier pitt bull mix with black and white chest
is a support dog… and is micro chipped
for more info call 828-423-7588
6/12/20
Found Dog, Brown with white chest, short legs, male not fixed about 20-25lbs. Found on Corsica Lane, Saluda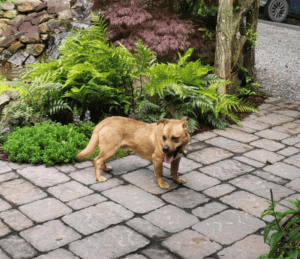 6/10/20
Lost Cat. Dolly is a small gray tuxedo cat with white on her paws and tummy. She is very timid and will only come to one person (her mom). Got out of new home in Crooked Creek subdivision on June 5th and does not know the area. She had a purple collar on with a tag and she is microchipped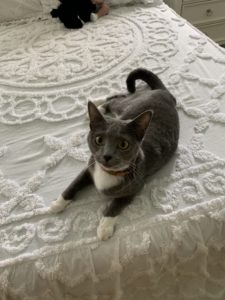 5/15/20
Found Dog, a female Moutain Cure/Pitbull Mix not wearing a collar and not microchipped, with dark brown brindle fur was found at the Dupont forest visitors parking lot.
Karen 218-820-3322
5/6/20
Lost Dog, A Male Mutt with blonde fur, blonde collar with tags. His name is Hudini and is very skiddish last seen near Bald Rock in Edneyville.
Mark 699-0102
4/6/20
Lost Cat near Linden Street. Black and white with sparce white hairs in her black coat. Pink pads and nose 6-8 lbs. No collar and not microchipped
2/10/20
***UPDATE***

Our Siberian Husky named Yoshi is still missing. He has been seen in the Dana Rd./Howard Gap Rd. area with a female boxer. Please keep an eye out if you are in the area. $200 reward. Call or text (828)702-1738 if you see him.

Yoshi is a male Siberian Husky who is black/gray/white. He is not neutered or chipped. He was last seen at Runway Dr. near Brooklyn Ave. and the Hendersonville Airport. Please call 828.702.1738 if seen.