WTZQ's Pet Patrol web page is in memory of Roux… 
If you've lost a pet scroll to the bottom of this page to report it missing on WTZQ's Pet Patrol.  Text 883-786-0730 to immediately start receiving text messages to help find your lost pet!  
Updated 10-18-2021
10/18/21
Lost Cat, Apricot/ orange tabby older male with a subtle bullseye in his side. Green eyes . He's long and thin- and was last wearing a collar with a bell (quick release so it may have fallen off)
He has quite a primordial pouch on his belly.

Last Seen near North Stanwood Lane off Willow Rd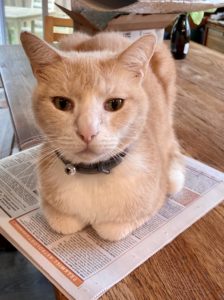 Gretchen (828)674-5398
10/14/21
Lost Cat, Jasper is a Friendly orange tabby male cat. Slender…super friendly. No collar but is microchipped, last seen near Trenholm Road, Campbell Drive, Flat Rock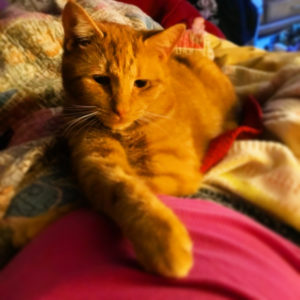 8/23/21
Lost Dog, Diesel is 10 months old he got off of his line this morning about 9 45. No Collar And is not microchipped. Last Seen near Grims Dale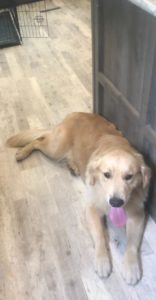 8/5/21
Found Dog, a Black and tan german shepherd, female. Found in the area of Dupont State Forrest. Not wearing a collar.
Barry 828-697-2378
8/4/21
Lost Dog, Zelda is a 24-week old female with black/brown fur and black&white pawed German Shepherd/Mastiff, with hazel eyes. High energy.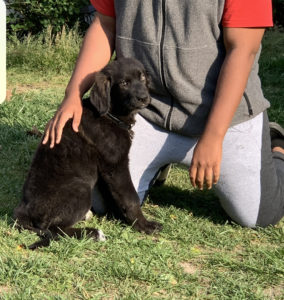 Carolyn (908)267-4846
7/7/21
Lost Cat, He has a cloudy left eye. Is indifferent to people, does not like other animals, but is treat motivated. No collar and is not microchipped. Last seen off seasons circle in Fletcher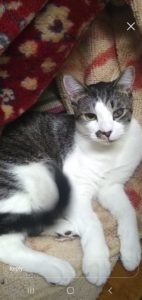 6/30/21
Blue German Shepherd female, about five years old. Dark brown/black fur, gold eyes. Wearing a black harness, but no collar or tags. New to the area, so she's shy, but not aggressive. She doesn't come to strangers well, so may need lots of coaxing/treats and a calm approach.
Last seen near Fox Ridge/Willow Rd/Finley Cove Rd
Leah (828)702-8015
6/30/21
The bunny's name are Brownie and Taz. The Brown bunny which name is Brownie has a missing eye so the brown bunny has only one eye. The Black bunny name is Taz and he is normal. They are not fully grown rabbits. Please find them they mean the world to my family. Last seen on Beehive/St Paul Rd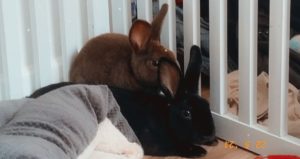 6/22/21
Friendly female black cat found. She showed up at Industrial Dr on Friday morning looking for food. Was meowing and approaching everyone who came in. She showed no hesitation with human contact…loves being petted! Seems to be in good health, just hungry. She's solid black with green eyes.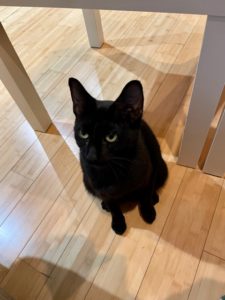 Rachael
6/15/21
Lost orange tabby cat, last seen on 5th ave west around shell station. No collar and is not microchipped.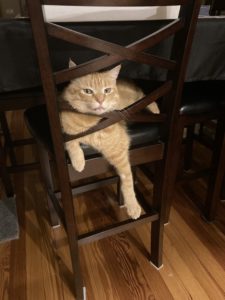 Gary (828) 692-5879
5/26/21
Lost Dog, Cokie is Brown with white spots. Medium size. Male already spay. Lost in Hendersonville. The Old cell phone is ? cell # 828_545_3652. Veterinary hospital is All Saint in Hendersonville. It is a Chihuahua. The new cell is 828_7931_448. Thanks. Micro- chipped # 981020037346028

-Daniel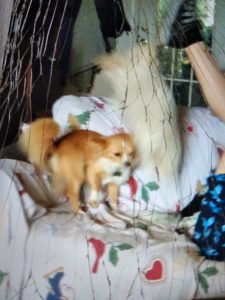 5/21/21
Lost Cat. She is a calico, with white black and caramel fur with black stripe down her back. Medium sized long cat. Last seen off of Lyndhurst Drive in Hendersonville.
Ann 693-1603
5/13/21
Lost Cat. Orange and white tabby cat. 14# has mostly orange on top and white underneath. One side looks like Florida shape. Last seen in their back yard. No collar, but is microchipped.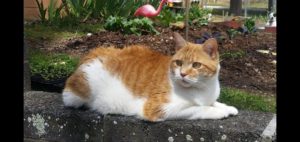 5/6/21
Traditional Black & White fur. Purple collar with black leash still attached. Her nose is turning a bit pink and the pattern on her forehead is a perfect fleur de lis. Last seen near Howard Gap Rd, Ardis Ln to be exact right near traffic circle. She is a service dog for PTSD and is needed ASAP. Reward for safe return.