Updated 6-19-2020
6/19/20
Lost Dog. Last seen in laurel park around crate wine shop. Jumped out of car window in between the laurel park Ingles and davis mountain road. Safe and easily approachable.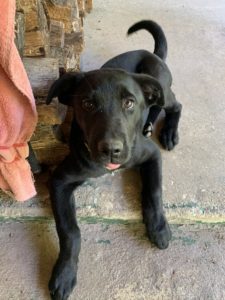 6/16/20
Two solid black labs running around in the North Allen Rd neighborhood. Classic Oaks end to Dana road on both sides through the apple orchards.
6/16/20
Lost cat on Tracy Grove Rd. Blind in one eye and has a raccoon tail. Very sweet and chirps when happy. No collar and is not microchipped.

Haley 8282140792
6/16/20
Lost a dog on Mills river Road
answers to the name of MJ about 50 pounds
Terrier pitt bull mix with black and white chest
is a support dog… and is micro chipped
for more info call 828-423-7588
6/12/20
Found Dog, Brown with white chest, short legs, male not fixed about 20-25lbs. Found on Corsica Lane, Saluda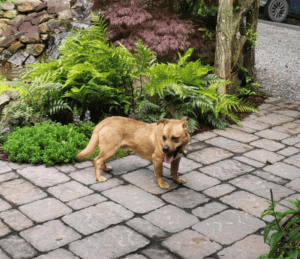 6/10/20
Lost Cat. Dolly is a small gray tuxedo cat with white on her paws and tummy. She is very timid and will only come to one person (her mom). Got out of new home in Crooked Creek subdivision on June 5th and does not know the area. She had a purple collar on with a tag and she is microchipped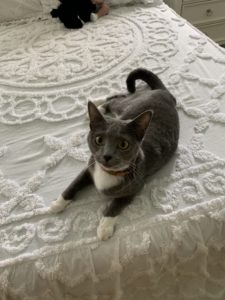 5/15/20
Found Dog, a female Moutain Cure/Pitbull Mix not wearing a collar and not microchipped, with dark brown brindle fur was found at the Dupont forest visitors parking lot.
Karen 218-820-3322
5/6/20
Lost Dog, A Male Mutt with blonde fur, blonde collar with tags. His name is Hudini and is very skiddish last seen near Bald Rock in Edneyville.
Mark 699-0102
4/6/20
Lost Cat near Linden Street. Black and white with sparce white hairs in her black coat. Pink pads and nose 6-8 lbs. No collar and not microchipped
2/10/20
***UPDATE***

Our Siberian Husky named Yoshi is still missing. He has been seen in the Dana Rd./Howard Gap Rd. area with a female boxer. Please keep an eye out if you are in the area. $200 reward. Call or text (828)702-1738 if you see him.

Yoshi is a male Siberian Husky who is black/gray/white. He is not neutered or chipped. He was last seen at Runway Dr. near Brooklyn Ave. and the Hendersonville Airport. Please call 828.702.1738 if seen.