Local Artist Showcase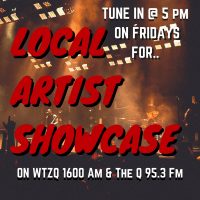 Local Artist Showcase is the premier, local music radio show in Henderson County with thousands of people tuning in every Friday afternoon to listen to great local bands and musicians. The spirit of Terry Wetton lives on every Friday Afternoon with David Vaughn at 5pm on WTZQ Radio.
We are always looking for new artists to highlight here on Local Artist Showcase, So if you're a local artist and want your music played over the radio waves, You can drop off your music here at the studio located at 418 Duncan rd, right here in Hendersonville, or you can send mp3s to wtzq1600@gmail.com, Just put Local Artist Showcase in the subject line and let us know when and where you're playing!
Local Artist Showcase is brought to you in part by:
Local Artist Showcase Episodes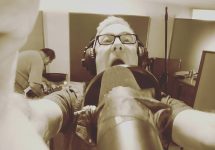 Today we have the legendary Bill Altman stopping by to talk about his new single and Floyd Philharmonic performing tomorrow at Triskelion Brewing Company. Today's show also features these amazing artists: Matt Walsh, Firecracker Jazz Band, Jordan Okrend Experience, The Remarks, Modern Strangers, The Maggie Valley Band, Redleg
Local Artist Showcase Bill Altman The Floyd ...
Local Artist Showcase