Henderson County's
First Choice for Music
WTZQ Rack Card Jan 2018 – Click HERE for a PDF
WTZQ Reaches Your Audience
WTZQ Radio targets the forty-five plus demographic of the Western North Carolina population with a format of million-selling hits from the past five decades.
A Proven Blend of Music
Our music intensive format is a well-researched blend that no other radio station in our listening area provides. Listener response has shown that the WTZQ format is a proven winner.
Serving Henderson County
To serve the residents of Henderson County, WTZQ has built a reputation of being a locally-based, community-involved radio station. Our unique music mix is augmented with regional news, local news, weather and Henderson County current events.
Why Target the Forty-Five Plus Demographic?
They own 77% of all financial assets in America
They purchase 43% of all new domestic cars and 48% of all luxury cars
They spend more money on travel and recreation than any other group
They spend more on health and personal care items than any other group and purchase more over-the-counter medicines
They purchase 30% of all spa memberships
They spend more per-capita in the grocery store than any other age group
They eat out an average of three times per week
They gamble more than any other age group
They spend more on quality children's clothing for their grandchildren than the parents do
They show a higher concern for quality over cost
They are 20% who control 80% of all deposits in financial institutions
They control more than half the country's discretionary income
They are the lion's share of today's trust and retirement plan market
If you would like to put your advertising to work on Henderson County's timeless classics radio station, contact us today.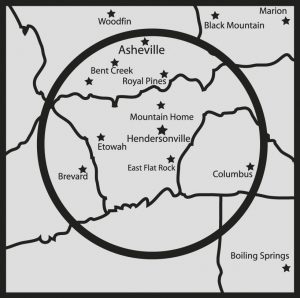 WTZQ-AM 1600 / Q-95.3
P.O. Box 462
Hendersonville, NC 28793-0462
Phone: 828 692-1600
Fax: 828 697-1416
Email: mark@wtzq.com
WTZQ does not discriminate in programming or advertising sales based on race or ethnicity