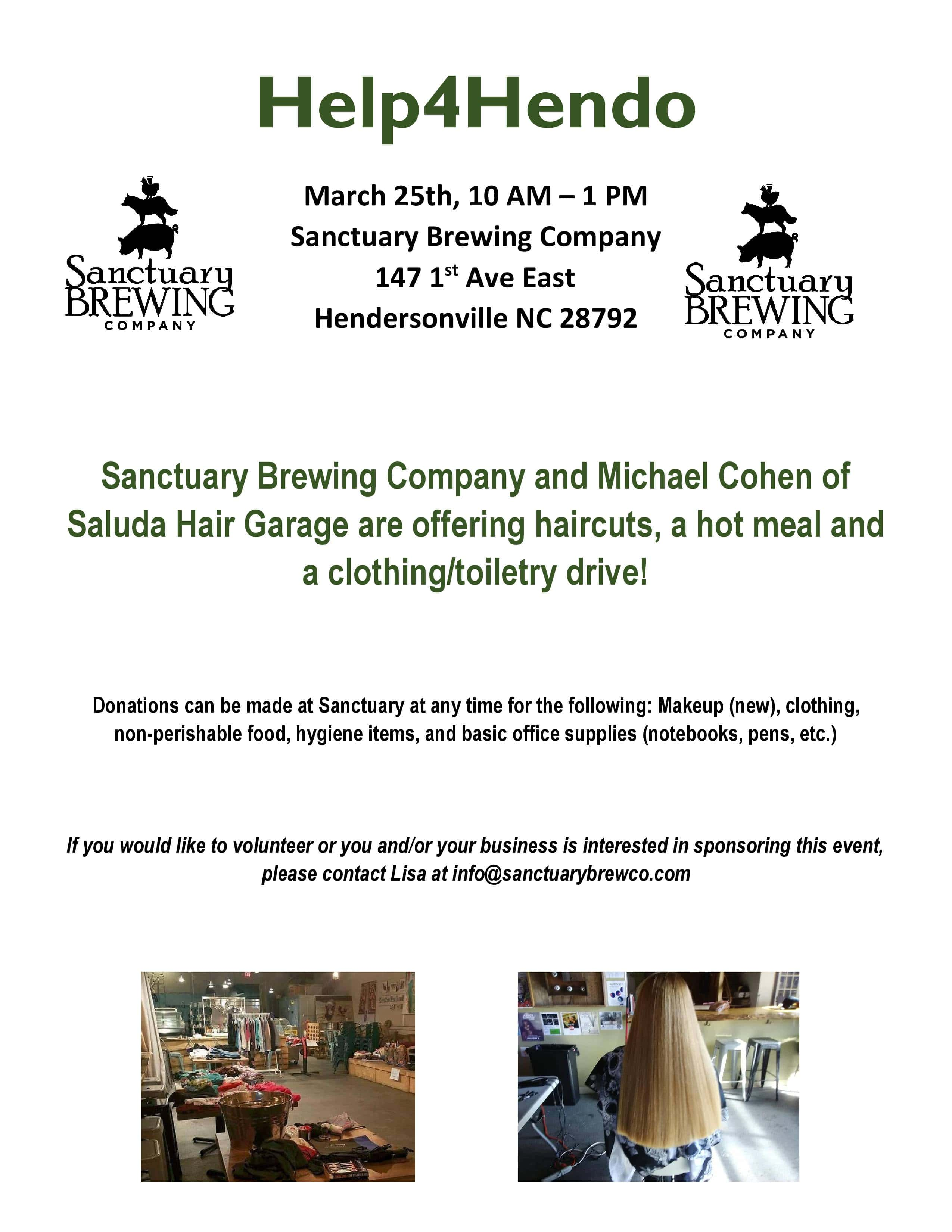 The next Help4Hendo event will be at
Sanctuary Brewing
at 10 AM on Monday, March 25th
If you are interested in helping out, here are some ways you can participate!
1) Spread the word! If you know any members of the community that might benefit from this event, whether it be on the helping or receiving end, please let them know, and let me know so I can include them in the future. This might be a church community a veterans group, a senior citizen organization, etc. We can also use all the free press we can get, so if you are in media and would like to interview us about this event, or join us day of, let me know!  Finally, social media is a powerful tool. You will be able to find these events on the Sanctuary Brewing Facebook page, so please share widely and ask others to do the same.
2) Organize!  Are you a member or a family or organization that might want to help? Do you provide a service in the community that would like to join this event (for example, meal prep, resume building, massage, bike maintenance, makeup tutorials, etc.)? Email me and let's get you joined up!
3) Donate!  We always need shopping bags, toiletries, clothing, basic housewares, and pet supplies, and we can always use cash or Dollar Tree gift cards! Physical donations can be at Sanctuary Brewing any day of the week after 12 PM.
4) Sponsor!  If your office, friend/family network, church etc raises the funds to cover the cost for one month (approximately $250), your business can sponsor one of these events! You can use this sponsorship as a team building event, etc, just let me know.
Please email info@sanctuarybrewco.com if you are interested in helping out or sponsoring an event.