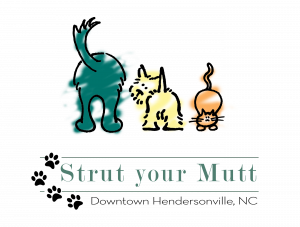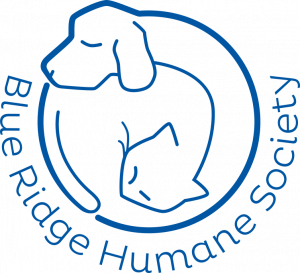 ———————————————————
The 2nd Annual Strut Your Mutt
A Casual 5k
Presented by: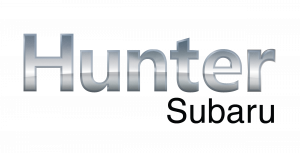 Run or walk a section of the beautiful Oklawaha Greenway Trail starting and finishing at the Tails in Town vendor fair at the Historic Depot on Maple Street in Downtown Hendersonville's 7th Avenue District , Saturday July 27th 2019.
Please bring $30 cash or check, fill out a short form and be ready to line up for an 8:00 AM Start.
Registration and Check In will be at the Historic Depot on Maple Street in the 7th Avenue District.
Parking will be available at the courthouse overflow lots located at the corner of North Pine Street and 4th Avenue.
Fast Facts:
Dates: July 27, 2019
Location:  Historic Depot on Maple Street in Downtown Hendersonville's 7th Avenue District
Time: 8:00 am 
MORE DETAILS BELOW
Facilitated by: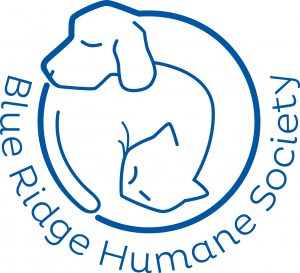 Benefiting:
       and local animal rescue organizations
WHAT:
Family and pet friendly 5K run / walk.
WHEN:
Saturday, July 27, 2019 @ 8:00am
Please arrive early for registration packet pickup and line-up
WHERE:
Historic Depot on Maple Street
Downtown Hendersonville's 7th Ave District
Hendersonville, NC
PACKET PICK UP/RACE DAY REGISTRATION:
Race packets may be picked up starting at 7:00 am on the
morning of the race. Please arrive at least thirty minutes prior to race start at 8:00am.
Day-of registration will be available for $30.00  cash or check.
EARLY PACKET PICK-UP (for online registrants/prior to July 25th):
To Be Announced
COURSE:
The course will begin  on Maple Street near 5th Avenue, go down 7th avenue to the Oklawaha Greenway for a loop returning to the Depot.
ENTRY FEE:
$30.00 Cash or Check –  Race Day Registration (t-shirt not guaranteed)
Children 12 and Under are FREE with participating adult (no t-shirt)
Dogs are FREE. Leashes are Required. Owners responsible for their pets.
***IMPORTANT NOTES FOR THOSE WHO WILL BE PARTICIPATING WITH THEIR DOGS***
We are thrilled to welcome all the canine kids but please keep this in mind:
1.    Check your dog's health and mood before he/she joins us. If your dog is not feeling 100% or seems irritable, keep him/her home for the day. You will be showing them just as much love by keeping them resting in non-ideal circumstances.
2.     Enjoy togetherness on the course by keeping your dog on his/her favorite leash. Do not, however, use a long (6 ft or more) leash. Also- help your dog by staying in control. Community races are busy places with a lot of stimuli for dogs. Keep them calm so they can have a good time with you on a special day out
3.     Bring along some means to keep your doggie hydrated and fueled. There will be water stations along the trail but you may want your own portable dish or squirt bottle for your pup.
4.    If you do bring snacks for your pup, be considerate. Fuel your dog's energy without accidentally sparking other dogs' interests with the yummy food.
Strut Your Mutt – A Casual 5k
Brought to you by: Hunter Subaru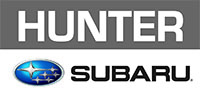 Made possible with support from: